Product Details
SKU: 570BX1210
UPC Code: 062243277014
Shipping Weight: 1.00 lbs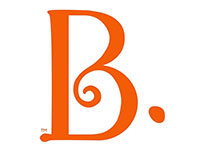 Ages 3 and Up
Specifications:
Product Code: 570BX1210
UPC: 062243248069
Shipping Dimensions: 13" x 7" x 24"
Shipping Weight: 6 lbs
Whats in the Box?
26 connecting floor tiles
Description:
A play place for all your friends, including your alphabet! Encourage your child to discover the letters of the alphabet with this 26 piece floor tile set. With embossed pattners on the tiles as well as pop out letters, your child will enjoy hours of fun and learning!
Recommendations:
B Toys Fish & Splash

B Toys One Two Squeeze

Hape Pound and Tap Bench

Hape Mighty Mini Band