Canadian Owned & Operated • Fast + Free Shipping Over $49* • Easy Returns • Gift Wrapping Available • Lowest Prices Guaranteed!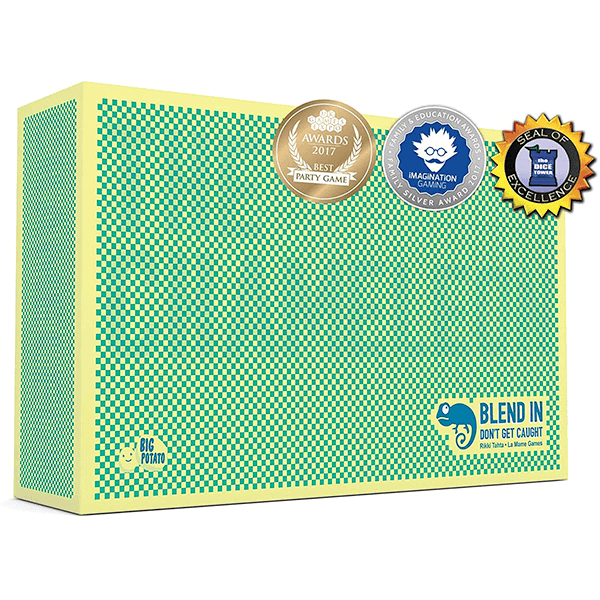 Product Details
SKU: CRD6052270
UPC Code: 778988564813
Shipping Weight: 1.25 lbs
Whats in the Box?
The box contains 40 Topic Cards, 14 Code Cards, 2 Chameleon Cards, 1 Six-Sided Die, 1 Eight-Sided Die, 1 Marker, 1 Custom Card, 1 Clear Sticker and 1 Instruction Sheet.
Description:
Blend in. Don't get caught. Six players. One word each. Everyone sounded pretty convincing, but someone isn't who they say they are. That someone is the chameleon. In each round of the chameleon, a secret word is selected from a topic card in the middle of the table. Everyone knows what the word is, except for the player with the chameleon card… but which player is it? Using cunning, social deduction and some serious mob mentality, each player shouts out a related word to prove their innocence and tries to track down the impostor. Once everyone's said their piece, the voting begins and the moment of truth arrives. In order to successfully track down the guilty player and win the game, players will have to use all of their teamwork and witch-hunting skills. If you're the chameleon, however, the rules are much more Simple. Don't. Get. Caught.
Recommended Products
Reviews
Product Reviews
Be The First To Share Your Thoughts
---
Write a Review
Please log in to write a review: