• Canadian Owned & Operated • Fast & Free Shipping Over $49* • Easy Returns • Gift Wrapping Available • Lowest Prices Guaranteed!
Gifts For Newborns - Age 2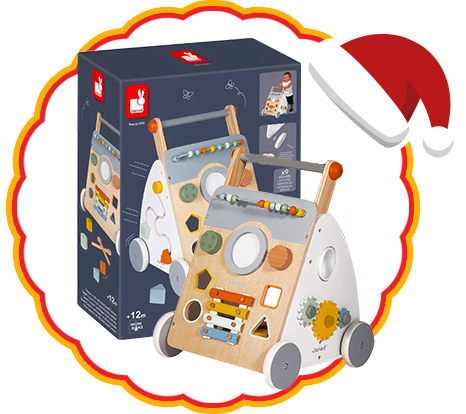 Janod Sweet Cocoon Multi Activity Baby Walker
Children will love to practice standing up and walking with this charming sensory cart! This walker is covered in fun sensory activities to keep children engaged while they learn to walk. The walker features removable brake pads which helps restrict motion while toddlers find their footing.
$99.99
Buy Now
Shop All
Gifts for Ages 3 - 4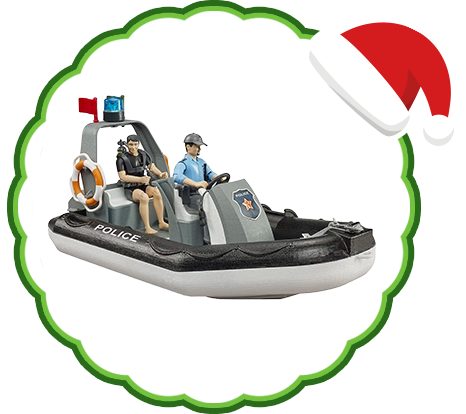 Bruder BWorld Police Boat with Beacon and 2 Figures
The BRUDER police are being reinforced and expanding their area of operations to the water. In order to be able to operate on any type of water in the future, BRUDER emergency personnel will be supplemented by a dinghy with an emergency diver. Thanks to its manoeuvrability and versatility, the police boat with control console is an important helper in police everyday life.
$69.99
Buy Now
Shop All
Gifts for Ages 5 - 6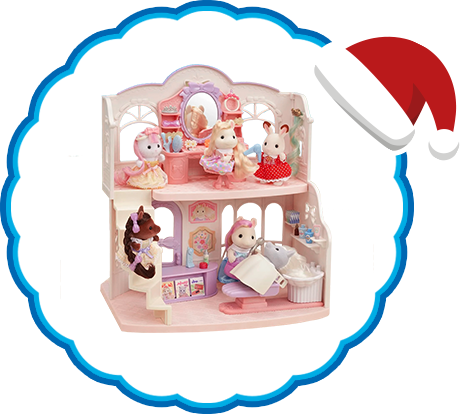 Calico Critters Pony's Stylish Hair Salon
The two-story salon opens up so many fun ways to play! Comb hair with the brush or use the curling iron for fun hair styling play! The figure can be secured to the chair while braiding hair or creating other hair styles. Use the shell-shaped sink and chair for hair washing play. The shower head can be attached to the side of the sink.
$99.99
Buy Now
Shop All
Gifts for Ages 7 - 9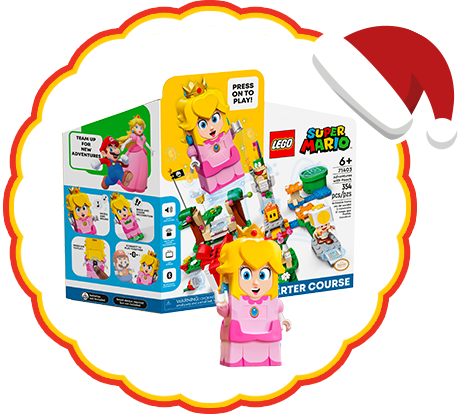 LEGO® Super Mario™ 71403 Adventures with Peach Starter Course
Introduce children to the interactive LEGO® Super Mario™ universe with this Adventures with Peach Starter Course (71403). It features a LEGO® Peach™ figure that gives instant expressive responses via an LCD screen and speaker. LEGO Peach can be connected to LEGO® Mario™ or LEGO® Luigi™ (extra figures not included) via Bluetooth to win bonus coins for teamwork.
$74.99
Buy Now
Shop All
Gifts for Ages 10 - 12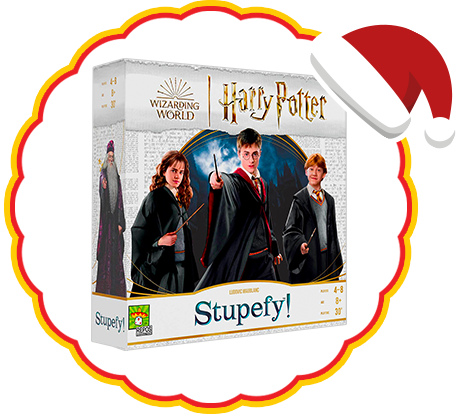 Repos Production: Stupefy! Harry Potter Game
The moment you've been waiting for has arrived: Welcome to Hogwarts with Stupefy! Gryffindor, Hufflepuff, Slytherin or Slytherin, proudly wear the colours of your House and live up to its reputation. Practice casting spells to gain mastery, but beware…If you are stupefied, you risk losing points to your House.
$59.99
Buy Now
Shop All
Adult Hobby Kits & Gifts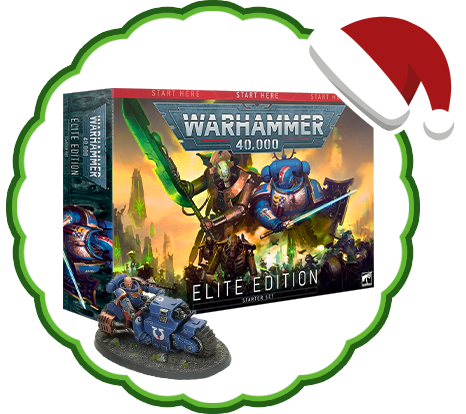 Warhammer 40,000: Elite Edition Starter Set
Enter the thrilling world of tabletop gaming in the 41st Millennium with the Elite Edition – a set designed to introduce you to the Warhammer 40,000 hobby. Inside this jam-packed box, you'll find the makings of two armies plus rules for gaming with them – ideal for kicking off your hobby, sharing with a friend or gifting to someone you'd like to introduce to your favourite game.
$101.99
Buy Now
Shop All
STEM Toy Gift Ideas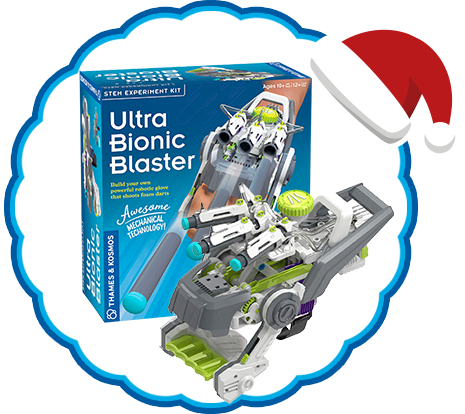 Thames & Kosmos Ultra Bionic Blaster Building Set
Have a blast with this awesome foam dart engineering project and make a super cool mechanical hand! Construct an air-powered robotic glove that launches safe foam darts. Learn about pneumatics — technologies that use pressurized air to perform work — and many cool mechanisms as you assemble the blaster from over 100 pieces
$49.99
Buy Now
Shop All
Holiday Favourites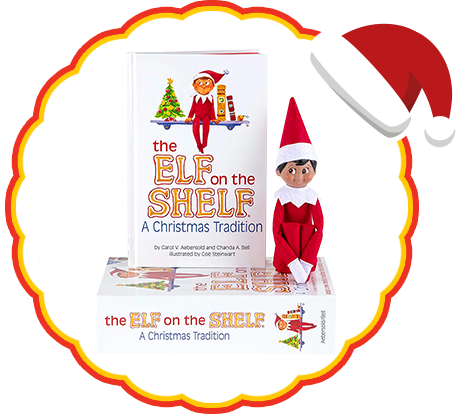 The Elf on the Shelf: A Christmas Tradition (Brown-Eyed Boy Scout Elf)
The Elf on the Shelf has become a beloved Christmas tradition and captured the hearts of children everywhere who have embraced the magic of adopting their very own Scout Elf. At the start of each Christmas season, the elf appears to serve as Santa's eyes and ears, traveling to the North Pole each night to make a detailed report on which children are on the Nice List and who's on the Naughty List.
$42.99
Buy Now
Shop All
Holiday Stocking Stuffers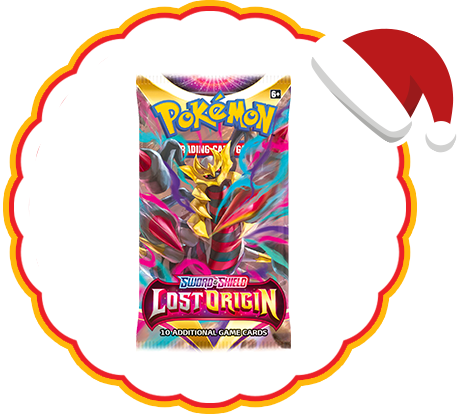 Pokemon Sword and Shield 11 Lost Origin Booster (Sold Per Sleeve)
The Lost Zone returns to the Pokémon TCG in the Sword & Shield—Lost Origin expansion. Giratina ripped apart the very fabric of space to create a rift into the Lost Zone. Many cards, including Giratina V and Giratina VSTAR, will take advantage of this exciting mechanic. While cards placed in the Lost Zone are out of play for the rest of the games, strategic players can make the most of this new opportunity.
$5.99
Buy Now
Shop All
Top 25 Gifts for 2022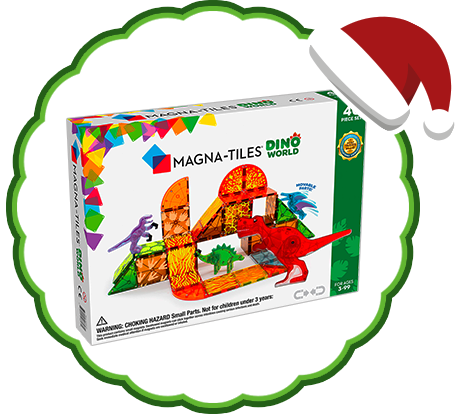 Magna-Tiles Dino World 40 Piece Set
Explore prehistoric jungles with amazing magnetic Magna-Tile dinos! Volcanic explosions, molten lava, and ferocious dinosaurs are bursting onto the scene! This Dino World set features four oversized, fully-magnetic dinosaurs and brightly-coloured, volcanic-themed tiles for play potential that never goes extinct.
$109.99
Buy Now
Shop All