Canadian Owned & Operated • Fast + Free Shipping Over $49* • Easy Returns • Gift Wrapping Available • Lowest Prices Guaranteed!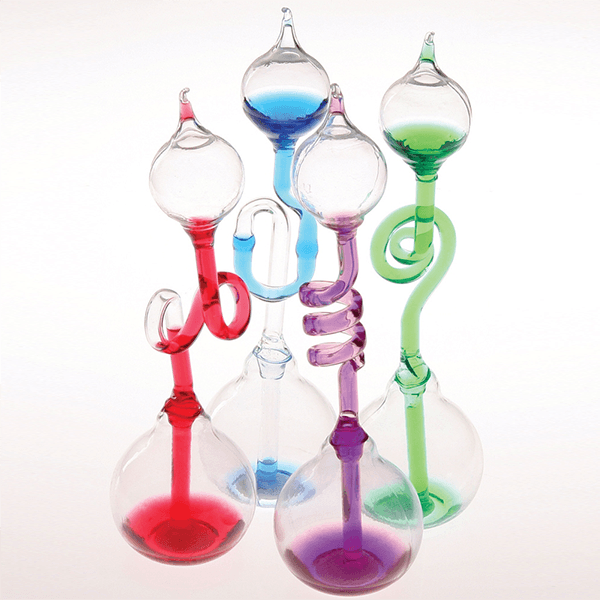 Product Details
SKU: 3052382
UPC Code: 760190016204
Shipping Weight: 1.00 lbs
What's in the Box?
Glass sculpture containing a liquid that will "boil" as heat is transferred from your bare hand.
Description:
Simply hold the large bulb end in the palm of your hand and within minutes, your body heat will cause the liquid to rise. Once out of your hands, it takes a few minutes for the liquid to cool down and return to the large bulb. Pretty fascinating science toy and an excellent demonstration of energy transfer. Comes in four different colors: blue, green, purple and red - let us pick one for you. Hand boilers demonstrate Charles's Law and vapor-liquid equilibrium. The colored liquid in the boiler is comprised of a volatile mixture of liquids (Methylene Chloride) that have a boiling point just above room temperature. The body heat from your hand causes the liquid to boil, which in turn makes the liquid evaporate, turning it to gas. The expanding gas pushes the liquid upwards and when you release your hand, equilibrium is re-established. The gas condenses into a liquid again and flows back into the lower bulb.
Recommendations:
Recommended Products
Reviews
Product Reviews
See What Our Customers Had to Say
Cool toy to teach my students about boiling points
---
Write a Review
Please log in to write a review: