Product Details
SKU: vE3119
UPC Code: 6943478004443
Shipping Weight: 1.00 lbs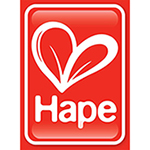 Ages 3 and Up
Specifications:
Product Code: E3119
UPC:6943478004443
Shipping Dimensions: 8" x 10" x 2"
Shipping Weight: 0.5 lbs
Whats in the Box?
Comes with one chef apron, one oven mitt and one chef's hat
Description:
Get ready to cook! Put on the chef hat, apron and glove and cook up all of your favourite meals. When your ready to serve, take off your accessories and store for next time. Everything tastes better when your wearing the right apron!
Recommendations:
Hape Garden Salad

Hape Kitchen with Accessories

Hape Gourmet Kitchen Starter Set

Hape Instant Waffles