Product Details
SKU: E3110
UPC Code: 6943478004368
Shipping Weight: 2.00 lbs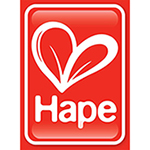 Ages 3 and Up
Specifications:
Product Code: E3110
UPC: 6943478004368
Shipping Dimensions: 8" x 10" x 4"
Shipping Weight: 1.9 lbs
Whats in the Box?
14 pieces ranging from food to utensils to practice being your very own chef!
Description:
Using this cutting board, child safe wooden knife, and all these yummy ingredients, launch your child into creativity and pretend play with this Wooden Chef's Choice set! Lets start cooking!
Recommendations: