Product Details
SKU: E0319
UPC Code: 694378008885
Shipping Dimensions: 24" L x 5" W x 23" H
Shipping Weight: 28.00 lbs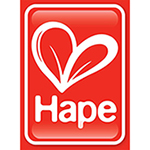 Ages 3 and Up
Specifications:
Product Code: E0319
UPC: 6943478008885
Shipping Dimensions: 23" x 22" x 9"
Shipping Weight: 28 lbs
Whats in the Box?
One grand piano and one stool
Description:
With 30 keys, allow your budding pianist to play to their hearts content. Simply sit down and create music, and allow your child to become their own maestro!
Recommendations:
Hape Happy Grand Piano, Black

Hape Blue Ukulele

Melissa & Doug Band in a Box - Clap Clang Tap

Melissa & Doug Hum Jangle Shake Game