Product Details
SKU: DISCONTINUED 2020 E0315
UPC Code: 6943478008847
Shipping Weight: 2.60 lbs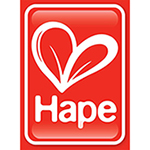 Ages 2 and Up
Specifications:
Product Code: E0315
UPC:6943478008847
Shipping Dimensions: 43" x 10" x 24"
Shipping Weight: lbs
Whats in the Box?
4 pieces, xylophone, saker, and two mallets
Description:
The beat goes on and on! Enjoy this 5 in one percussion set, where you can play all the music you want, then store everything together for your next musical!
Recommendations: