Product Details
SKU: DISCONTINUED 2020 DYR77
UPC Code: 887961420753
Shipping Dimensions: 10" L x 9" W x 2" H
Shipping Weight: 1.00 lbs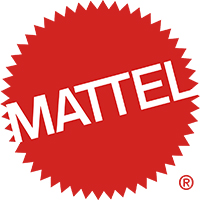 Ages 8 and Up
Specifications:
Product Code: MATLDYR77
UPC: 887961420753
Shipping Dimensions: 10" x 9" x 2"
Shipping Weight: 2 lbs
Whats in the Box?
198 pieces to create your own Mega Construx Charizard
Description:
Rise to the skies with this Mega Construx Charizard set! With 198 piece kit, build the pesky and tempermental Charizard with his powerful wings and flaming tail. Pose him in his iconic poses with his articulate body and accessories, or even put him on his stand and take flight in battle! Pose Charizard with other pokemon from the Mega Construx set and battle to become a pokemon master!
Recommendations:
Mattel Mega Construx Pokemon Set Gyarados

Mattel Mega Construx Pokemon Battle Set Pikachu vs Bulbasaur

Mattel Mega Construx Pokemon Battle Set Charmander vs Squirtle

Mattel Mega Construx Pokemon Evolution Set Ivysaur