• Canadian Owned & Operated • Fast & Free Shipping Over $49* • Easy Returns • Gift Wrapping Available • Lowest Prices Guaranteed!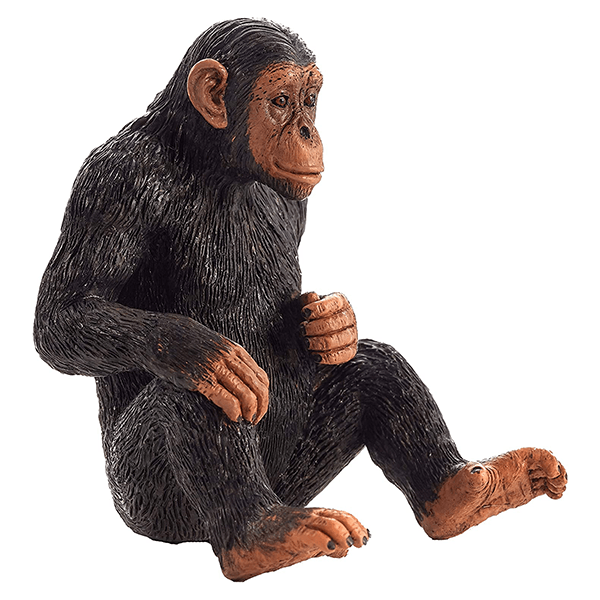 Product Details
SKU: 387265
UPC Code: 5031923872653
Shipping Weight: 0.04 lbs
Whats in the Box?
The box contains 1 x Mojo Chimpanzee Figurine.
Description:
Chimpanzees are our closest living relatives, sharing more than 98 percent of our genetic blueprint. Humans and chimps are also thought to share a common ancestor who lived some four to eight million years ago. Although they normally walk on all fours (knuckle-walking), chimpanzees can stand and walk upright. By swinging from branch to branch they can also move quite efficiently in the trees, where they do most of their eating. Chimpanzees usually sleep in the trees as well, employing nests of leaves. MOJO Animals help you bring nature to life! Full to the brim with character and detail these toy figures come in a variety of sizes and collections from Dinosaurs and Fantasy to International Wildlife and Pets there's an Animal for everyone! Perfect for learning, play and collecting, the only limit is your imagination. Start your MOJO animal collection today.
Recommended Products
Purchased Together
Reviews
Product Reviews
Be The First To Share Your Thoughts
---
Write a Review
Please log in to write a review: