Product Details
SKU: QA4175
UPC Code: 8007905041758
Shipping Weight: 2.71 lbs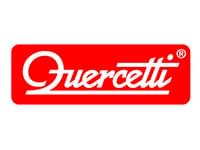 Ages 3 and Up
Specifications:
Product Code: QA4175
UPC:
Shipping Dimensions: 14" x 12" x 3"
Shipping Weight: 2 lbs
Whats in the Box?
16 L shapes, 4 T shapes, 4 Cross-shape tubes, 16 straight tubes
Description:
Children will have fun building intricate three-dimensional structures by interlocking the 4 different types of tubes in endless configurations. Watch your child easily create colourful mazes of tubes, pipelines, modular space stations, scaffoldings, anything they can think of!
Recommendations: