• Canadian Owned & Operated • Fast & Free Shipping Over $49* • Easy Returns • Gift Wrapping Available • Lowest Prices Guaranteed!
Sort & Filters (48 Per Page)
Best Toys for 3 Year Olds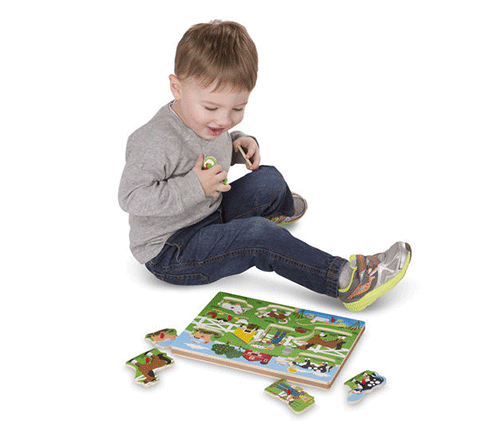 As your child turns 3 years old, their play will develop more purpose. Allowing your 3 year old boy or girl to engage in play that imitates the actions of those around them will be primary in their development. Fun toys with realistic sounds, such as telephones that ring or dolls that talk will be key at this age. As well, gender-specific toys will become prominent; 3 year old girls will begin to play with dolls, and 3 year old boys will play with trucks, for example. Your son or daughter will continue to be active at this age and may now begin to use a tricycle. You can also engage them with push or pull toys, or a ride on toy. Costumes and props, toy kitchens or pretend-and-play sets, and strollers or primary building tool sets are best to continue to encourage your 3 year old child's development and fine motor skills. Continuing to play with musical instruments will also encourage their auditory sense and can excite them as they play. Puzzles will develop more problem solving abilities and will allow you to join in the fun as well!
At JR Toy Company, you can shop our selection of the best educational toys and gift ideas for 3 year old boys, 3 year old girls or older children. Always ensure to follow the label as adult supervision may be required.