Product Details
SKU: LAB054
UPC Code: 834509000540
Shipping Weight: 1.88 lbs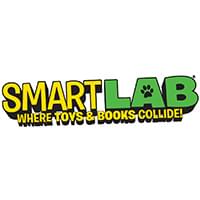 Ages
Specifications:
Product Code: SL06428
UPC: 00983450900543
Shipping Dimensions: 10" x 3" x 14"
Shipping Weight: 2 lbs
Whats in the Box?
Includes: 12-inch plastic human body model, nine removable squishy vital organs, skeletal, vascular and muscular systems, forceps and tweezers, tray to organize your organs and 23-page fully illustrated book
Description:
The human body is awesome! With this award-winning kit, you will take a journey inside your insides and see what you are really made of! Take apart and assemble your squishy human body model, and learn so many fun facts along the way!
Recommendations:
4M Kitchen Science

Educational Insights Nancy B's Stir-It-Up Chemistry Lab & Kitchen Experiments Journal

Thames & Kosmos Crystal Growing Kit

Science Wiz DNA Kit