Product Details
SKU: 698232
UPC Code: 0814743012028
Shipping Weight: 2.00 lbs
Ages 8+
Specifications:
Product Code: 698232
UPC: 814743012028
Shipping Dimensions: 18" x 13" x 3"
Shipping Weight: 2 lbs
What's in the Box?
3 Geometric Shapes, 2 wheel set, Neodymium Rare-Earth Magnets for guaranteed connectivity.
Description:
Create super fast cars with our lightweight XL pieces! Arriving in red and yellow or blue and orange each with unique grey edges. Use triangles, squares and hexagons to build cars and roadsters! Let your imagination run wild! Compatible with all MAGFORMERS® shapes and accessories (excluding magnets in motion accessories). BPA Free HQABS Plastic.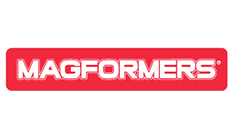 Recommendations:
Magformers Wow Set (16 PCS)

Magformers Walking Robot Set (45 PCS)

Magformers Sweet House Set (64 PCS)

Magformers Designer Set (62 PCS)