• Canadian Owned & Operated • Fast & Free Shipping Over $49* • Easy Returns • Gift Wrapping Available • Lowest Prices Guaranteed!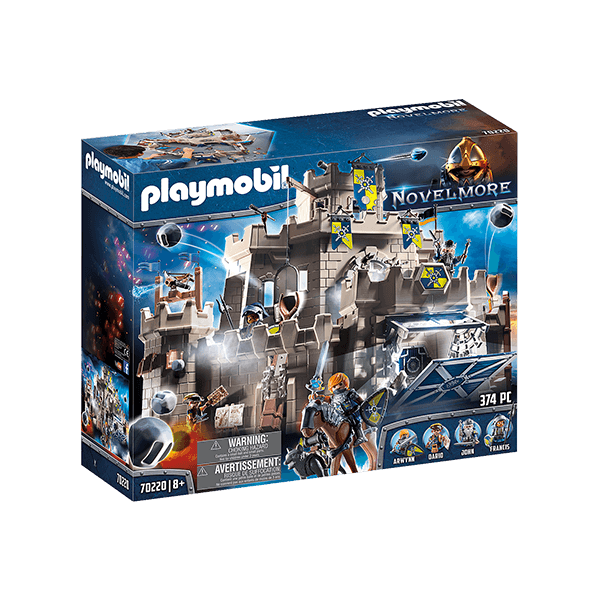 Product Details
SKU: 70220
UPC Code: 4008789702203
Shipping Weight: 1.00 lbs
Whats in the Box?
This set includes four figures, one horse, one wolf, two shields, two benches, stool, throne, treasure chest with treasure, and many other accessories.
Description:
Welcome to the Grand Castle of Novelmore. The kingdom is under the rule of King John, who is fearful of change and issues many laws against new ways of doing things. But, that doesn't stop his son, Prince Arwynn or inventor Dario Da Vanci from making the most powerful weapon an indestructible armor called the Invincibus that their enemies are now after! At war with the Burnham Raiders, Novelmore needs to defend itself against the incoming intruders. Open the main gate to enter the castle, where you will find the knights ready to protect their kingdom. Defend the castle from even the fiercest of enemies with the functioning catapults and ballista. Any intruders who enter better watch out for the secret trap door, where they will be transported to the prison below. Use the elevator to access the main tower quickly or transport essential equipment and supplies.
Recommended Products
Purchased Together
Reviews
Downloads & Resources
Product Reviews
Be The First To Share Your Thoughts
---
Write a Review
Please log in to write a review: