• Canadian Owned & Operated • Fast & Free Shipping Over $49* • Easy Returns • Gift Wrapping Available • Lowest Prices Guaranteed!
Sort & Filters (48 Per Page)
Toys for 5 Year Old Children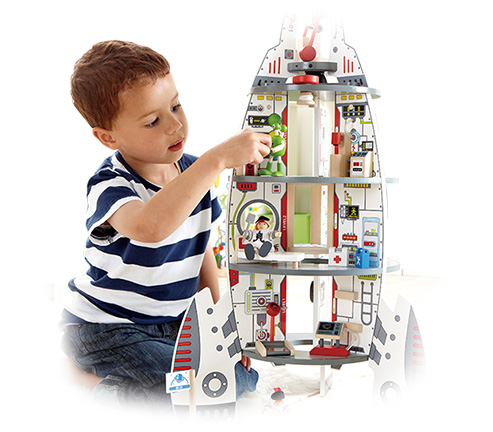 As your child turns 5 years old, there comes some big milestones - not only will your 5 year old boy or girl start school, but they will also be able to solve problems and start to develop strong social and emotional relationships. With advanced arts and crafts, your son or daughter can now draw recognizable pictures, write their name, and complete puzzles. Continue to drive problem solving in your 5 year old son or daughter with basic or more complex puzzle based toys. Construction sets and more complex building sets will engage your boy or girl's problem solving skills, and using coloured and different sized sorting toys can also continue to drive their sense of what goes with what. At this time, your 5 year old boy or girl can differentiate between "pretend" and "real" playing, and can make comparisons with matching games. Playing games with other 5 year old children will help your son or daughter to develop their engagement and social skills, so looking at outdoor toys is a great option.
At JR Toy Company, you can shop our selection of great educational toys and popular gift ideas for 5 year old boys, 5 year old girls or older children. Always ensure to follow the label as adult supervision may be required.