Product Details
SKU: LAB494
UPC Code: 834509004944
Shipping Weight: 1.15 lbs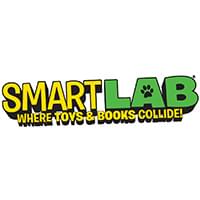 Ages
Specifications:
Product Code: SL14785
UPC:
Shipping Dimensions: 9" x 11" x 3"
Shipping Weight: 0.5 lbs
Whats in the Box?
Includes 6 lip balm pods, all natural beeswax, and accessories to make your own lip balms
Description:
Discover the science behind luscious lips! Whip up one-of-a-kind recipes that smooth your lips and reflect your personal style. This beauty-based chemistry kit includes plenty of beeswax and custom molds to create luscious lip balms and moisturizing lotion bars. The kit also includes six stylish, candy-colored lip balm pods that fit easily in any pocket or backpack. Add all-natural ingredients like olive oil and chocolate chips using the recipes in the booklet or create your own custom recipe!
Recommendations:
Clementoni Kitchen Laboratory

Educational Insights Nancy B's Stir-It-Up Chemistry Lab & Kitchen Experiments Journal

Science Wiz Chemistry Kit

Smartlab All Natural Spa Soaps